Our History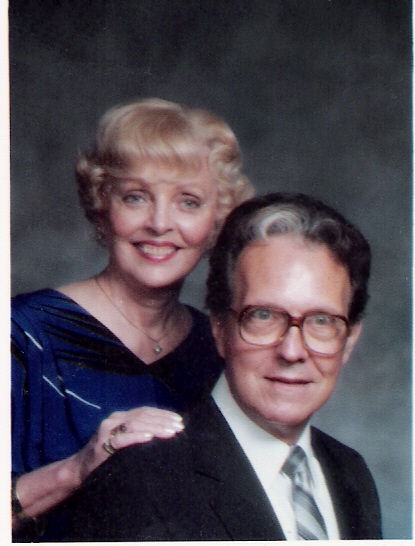 Staunton School Of Cosmetology was founded in 1956 by Boyd and Rose Thompson. Mr. and Mrs. Thompson graduated in the first cosmetology class at the Valley Vocational Technical Center in Fishersville Virginia. They were also graduates of the Advanced Cosmetology Training Center at the famous Harper Method School of Cosmetology in Atlanta Georgia. The Thompsons continued their training in New York and Toronto Canada as well as attending all local educational events.
The Thompsons opened their first Boyd's Hairdressers Salon on January 3rd 1951 at 11 East Fredrick Street in Staunton Virginia. In 1958 it moved to the Terry Court Shopping Center. In 1956 Staunton Beauty School later named Staunton School of Cosmetology Inc. was opened in the downtown area and later moved to it's present location at 128 East Beverly Street in the spring of 1963. The second Boyd's Hairdressers Salon opened in Harrisonburg, Virginia in 1964 and the third Boyd's Hairdresser Salon opened in Waynesboro, Virginia in 1965.  It later moved to a new location on Hopeman Parkway. In 1968 the Staunton Plaza Shopping Center opened in Staunton, Virginia and the fourth Boyd's celebrated it's opening when the Staunton Plaza's Grand Opening was celebrated. The Plaza has since been converted to an enclosed mall and is now known as Staunton Mall. The business continued to expand to include two schools in Richmond, Virginia and a total of 30 Hair Mates and Hairstyling Salons throughout the State.
Mr. Thompson served as president of the Virginia State Hairdressers Association and chairman of the Virginia Hair Fashion Committee. He was honored for 25 years of dedication and service in the Cosmetology Industry and was a member of and served on the board of the Virginia State Beauty School Association. Mr. Thompson also served as a member of the Board of Examiners of the National Cosmetology Accrediting Commission in Washington D.C.
According to the School's records over 1800 students have enrolled and graduated since it's it was founded in 1956. Many are still practicing their chosen profession and others have advanced to owning and operating their own salons. The Staunton School Corporation is accredited by the Cosmetology Accrediting Commission. This accreditation allows their student's participation in the Federal Student loan program and Pell Grants as authorized by the United States Department of Education.


---

NACCAS Accreditation means that a school has met national standards of educational performance which have been established by an impartial non-government agency. Through the years, accreditation has been the most authoritative and reliable index of a school's concern for integrity toward its students and quality education.

The State Council of Higher Education for Virginia (SCHEV) is the Commonwealth's coordinating body for higher education.